Recent Posts
1
« Last post by tx50 on July 25, 2017, 08:08:55 am »
Is there any way to get multiple Schlage Connect locks to work with Alexa "Scenes"? I can use Alexa to control the locks
individually but was hoping to throw them into a routine. On my Alexa app under Scenes using a Smart Things hub, the scenes I try to add them to states "SmartThings Routine - Disabled because it contains device(s) unsupported by Alexa"
2
« Last post by scottrods on July 25, 2017, 07:45:06 am »
I guess a lot of us live in Texas huh?
The odds are pretty good there are more of us... Some hiding in the shadows still... I'm right south of Sachse in Garland... All we got was winds... Last night was bust as well... no water from the skies. Although it appears to have rained on the other side of my back fence last night (Neighbors actually turned on their sprinkler system for the first time in 3 years...)
When I water my yard I have to over-water to keep the neighbors' yards from leaching the water out of my yard completely... Damn poachers!
3
« Last post by k9kids on July 25, 2017, 07:06:35 am »
All hell broke loose in Sachse. It was a monsoon at my house.

Winds must have been 60mph.
4
« Last post by AlanH on July 25, 2017, 06:58:39 am »
My BBC Radio 2 stream via TuneIn is very intermittent today and had a similar problem last week.
5
« Last post by renegade600 on July 25, 2017, 05:15:51 am »
might want to check ifttt apps.
6
« Last post by Jerome on July 25, 2017, 03:30:20 am »
I had the trial for Amazon Music and Spotify and I remember I was a little disappointed to see there is no Spotify deep integration into the alexa.amazon.com website I use on my smartphone (I own a Windows 10 Mobile so no Echo app is available)
Amazon Music is more integrated to the Alexa website (makes sense - both Amazon products) so it lets you search/browse music directly from there without needing another website or app. Pretty convenient.
After trying both services, I found the following trick to have
Spotify Premium dirty cheap
(€2.35/month) so I chose it over Amazon Music.
Basically you create a Paypal account in the Philippines and pay your Spotify subscription with it.
https://www.mrjeremy.fr/2016/09/spotify-premium-pas-cher.html
(it's in French so I'll let you google if you want another language but you get the point)
7
« Last post by asianrocker on July 25, 2017, 12:44:57 am »
Sooo, anyone else have any constructive information on how to get a Wemo device and a TP-Link device working in a single Alexa Scene?

I think this is what you need. Google fauxmo. I know programming coz I studied it. But really confused on what to do with it. Good luck.
I actually wonder if you don't even need to own a hub for it to work which is what I am looking for.
8
« Last post by mike27oct on July 24, 2017, 08:43:27 pm »
Really, is right! Who really cares!

Monica, you are REALLY having fun with your new-found pictures!
9
« Last post by malliekm on July 24, 2017, 08:15:21 pm »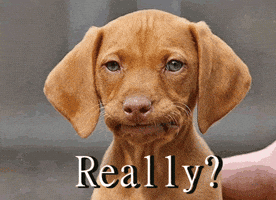 10
« Last post by jwlv on July 24, 2017, 07:52:29 pm »
If the curse word is in a music stream, I would guess that it's bleeped out at the source, and not by Amazon Echo.

If you have the time, please experiment and let us know what you find out. For example, you could upload an mp3 song that contains curse words and play it back from your music library. See if it's bleeped out.